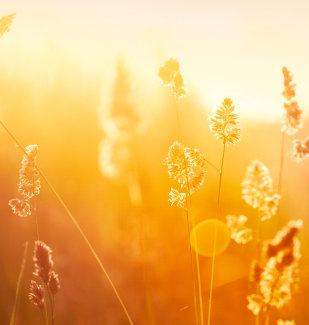 William Hounshell
September 25, 1953 -
August 3, 2012
William's Obituary
William "Bill" Hounshell age 58 of Franklin died Friday, August 3rd at Miami Valley Hospital following a work Accident. He was born in Middletown, Ohio the son of Albert and Ping Hounshell. Bill Graduated from Franklin High School in 1972 and served in the U.S. Navy. He was also a member of Pennyroyal Baptist Church. Bill enjoyed camping, hiking, hunting, and playing Frisbee golf with his friends and family.
He is preceded in death by his parents; a brother, Bobby; and a father-in-law, Charlie Turnmire.
Bill is survived by his wife, Vickie; daughter's, Leslie (Brian and Makenzie Taylor) and Erin (John Funch), and Carly (Clint Litzinger) and is expecting his first granddaughter; brothers, Carl (Shirley), Jim (Peggy), and John. He is also survived by his step-mother, Sylvia; mother-in-law, Rosemary Turnmire; step-sister, Shirley (Brad) Binkley and step-brother, Jr. Taulbee; and two sister-in-laws, Sharon (Mike) Elliott and Debbie (Larry) Downing
A celebration of Life will be Sunday, August 5, 2012 at 5:00 PM at the Vineyard Church (Franklin) with Chuck Wolfinbarger officiating. www.anderson-fh.com


Add or view memories
Memories of William
Mark Licklter
Aug 25, 2013
Bill is a man that I call my friend , the time I spent with Bill changed my life and how I THINK about just about everything,see you on the other side my friend
Sharon Gambill-Levine
Sep 2, 2012
I met Bill as a young girl and we sat in homeroom together grades 7 thru 12. He was always handsome, kind and very funny. I have many fond memories of Bill and only wish i could have shared some of those with him. My condolences to all of you during this heartbreaking time of loss.
patti groves
Aug 21, 2012

I can only imagine how lost the family feels without Bill, the family dinners, shopping at a favorite store, going to a special park, simple everyday activities when he should be there will always be a reminder that he is not. The honor of keeping his memory so close and dear to their hearts may bring tears or smiles but the memories are plentiful, happy memories that will help when he is missed. Love you Vickie, Leslie, Erin and Carly
patti zinck
Aug 7, 2012
Vickie, I'm so sorry. You and the girls are in my prayers. I'm sure you have so many wonderful memories of Bill to cherish.
Jacob Pitts
Aug 6, 2012
Gonna miss you seeing you rip it up on the disc golf course, brother. Wilson just won't be the same without you.
Jane Maxton
Aug 6, 2012
I was so blessed to have the privilege of praying with one of Bill's daughters in the ICU restroom at MVH. I didn't get your name, but I feel like our brief encounter was a a hand-of-God event. I have carried all of you in my heart and prayers. May you know the peace of Jesus that passes understanding.

Pastor Jane
Mick Keith
Aug 6, 2012
Sorry to hear this....my prayers go out to the family....Ive been here in Ca. a long time and lost contact ...but Bobby was always kind to every one & always had time to listen....he will be missed in this world.....we always had some great football games on Manchester rd. in front of the Clemons house....Gods speed Bobby.
Rodger Collins
Aug 5, 2012
My prayers are with the family in this time of suffering.
Marlene and Larry Temple
Aug 5, 2012
Bill was a great guy and he will be missed. I always saw him riding his motorcycle past my house and it made me smile. He looked like he was having a great time. May God bless you Vickie and your family.
Donna Back
Aug 5, 2012
Bill was one of the nicest people I have ever met. My prayers are with his family.
Joseph Warmoth
Aug 5, 2012
Bill Hounshell is a kind and gentle spirit.Though I did not have the pleasure of continuing our friendship after H.S. we shared many adventures during those times that filled my heart as to the kind of spirit that he is.Bill was one of the very few that I would entrust my expertise in escape routes,hideouts,and safe smoking places in the good old school.One afternoon I was on the path to visit Sharon at Hampton Bennett above the football field.I ran into Bill running back and he told me a gang was ahead and they tried to jump him.I convinced him to come back with me and we would get through together.After making it along without incident I asked him for the names of those who were there to "take care of 'em." Bill looked at me with those big bright eyes and big grin and said "I wouldn't want it on my conscious if something would happen to you!" I knew then and there what a forgiving spirit was about.I was so hopeful of seeing Bill at the reunion and will always miss him till we meet again on that great plane of eternity.He will forever hold a place in my heart!
Lois Harris
Aug 5, 2012
Vickie, I'm so sorry for your loss.
Lois Harris
Melody Adams Sprague
Aug 5, 2012
Vicki, My thoughts and prayers are with you and your family during this difficult time.
Ron VanHoose
Aug 5, 2012
Condolences and prayers for Bill's family.
Richard Fugett
Aug 5, 2012
My condolences and prayers to Jim and his family
Debbie Smith
Aug 4, 2012
Bill will be missed by his fellow classmates and friends of the graduating Class of 1972 from Franklin High School. We have our 40th year class reunion on Sept. 15, 2012 and we were hoping Bill would attend. He will certainly be foremost in our thoughts and will be greatly missed by all of us who loved him. Our deepest sympathy goes to his wonderful family and friends. Rest in peace, Bill - from the members of the FHS Class of 1972.
FRED BROCK
Aug 4, 2012
BILL WAS A DEAR FRIEND I WILL ALWAYS REMBEMER HIM AND HAVING FUN TIMES TOGETHER AT THE GUN AND KNIFE SHOWS . THE FAMILY ARE IN OUR PRAYERS .
Photos & Videos of William
Videos
Loading...
Photos
Loading...
Healing Registry
Services & Events
Visitation

No Visitation Scheduled or Private
Service

Sunday, Aug 5, 2012

5:00 PM

Vineyard Community Church
4900 North St. Rt. 123
Franklin, Ohio 45005



Map & Driving Directions
Subscribe to updates
To receive email notifications when a new memory or photo is added to William's online obituary, please enter your information below.
William's Monument
Loading...
Services & Events
Visitation
Service
Vineyard Community Church
August 5, 2012, 5:00 PM
+