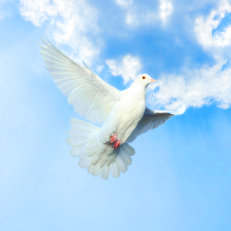 Phyllis Wilson
March 8, 1927 -
July 31, 2012
Phyllis's Obituary
Phyllis Geraldine Wilson, age 85 of Franklin, Ohio passed away Tuesday, July 31, 2012. She was born March 8, 1927 in Eagan, TN the daughter of Garrett and Bessie York.
She is preceded in death by her parents; her husband, Richard; a son, Garrett; a great granddaughter, Alivia Wilson; and three sisters, Bernice Turner, Helen York, and Ellen York.
Phyllis is survived by her two daughters, Sandra Wilson and Brenda Wytko; four brothers, Hoil, Tommy, Donnie, and Gary York; five sisters, Joyce Berry, Billie Jean Wright, Carolyn White, Christine Osborne, and Bobbie Allison. She is also survived by four grandchildren, Anna, Anthony, Susan, and Adam and three great grandchildren.
Funeral service will be Friday August 3, 2012 at 7:00 PM at Cross and Crown Church (8898 Dayton-Oxford Road, Carlisle, OH) with Bobby Maggard officiating. Visitation will be from 5:00 PM until time of service at the church. A graveside service will be Saturday, August 4, 2012 at 10:00 AM at Woodhill Cemetery. www.anderson-fh.com


Add or view memories
Memories of Phyllis
Rebecca York-Smith ( Donnie York's daughter)
Aug 2, 2012
I grew up remembering all the visits Gerrie made from out of state to visit the family here in Tennessee. I will always remember her smiling, laughing and so happy to be with family. I am so sorry for the family loss. Gerrie will be missed.
Doris Wright Gossett
Aug 2, 2012
Dear Sandra & Brenda,
I'm so sorry to hear of the loss of your Mother. During times like this I try to remember faces, smiles, etc. of the departed loved one. Of course as you know, living in seperate states we were not around each other much growing up. However, my memories of Aunt Gerrie are of a big smiling face and with one of the biggest hearts of anyone I've ever known.
I'm sure she will be greatly missed in your lives but isn't it wonderful to know God has her in his arms now!
Please know you are in my thoughts and prayers. Much love, Doris

Photos & Videos of Phyllis
Videos
Loading...
Photos
Loading...
Healing Registry
Services & Events
Visitation

Friday, Aug 3, 2012

5:00 PM - 7:00 PM
Service

Friday, Aug 3, 2012

7:00 PM
Subscribe to updates
To receive email notifications when a new memory or photo is added to Phyllis's online obituary, please enter your information below.
Phyllis's Monument
Loading...
Services & Events
Visitation
Cross and Crown
August 3, 2012, 5:00 PM - 7:00 PM
Service
Cross and Crown
August 3, 2012, 7:00 PM
+