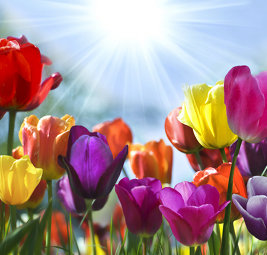 Caton Anthony Riley
June 4, 1999 -
July 28, 2012
Caton's Obituary
Caton Anthony Riley 13, of Springboro died Saturday July 28, 2012 at the Atrium Medical Center. He was born in Dayton, Ohio June 4, 1999. "Forever our Baby".
Caton was preceded in death by his 4 siblings, Kaylea, Caleb, Alex and Destiny.
He is survived by his loving parents, Tonda and Ryan Riley, 4 brothers, Craig, Cillian, Christopher and Conor. He also leaves his grandparents, Robert and Shirley Davis, Allen and Sharon Riley and great grandmother, Louise Lisenby.
A Memorial Service will be held at a later date for Caton. His parents chose for him to live through organ tissue donation.

Add or view memories
Memories of Caton
Devlin & Kim Riley
Aug 8, 2012
Kim and I were so sad for you upon hearing the tragedy that befell your beloved Caton. He is most assuredly in a better place and condition now smiling down at you. He was such a lucky boy to have had so much love showered upon him in his too short time in this world. God bless you guys.
Dr Ange & staff
Aug 6, 2012
Riley Family,

Our condolences at this time.

Susan Clifton (fb)
Aug 1, 2012
Dear Tonda and family, My heart goes out to you. You will forever be in my prayers. I hope they find out what happened to your sweet baby boy. God Bless.

King Family
Jul 30, 2012
Caton was a sweet, happy boy with a fabulous family. We wish his parents and brothers our deepest sympathies. May they find comfort in knowing that a precious child could never find a more loving and supportive home on earth than the one he enjoyed while he was with us. May his spirit and memory be an everlasting blessing.
Photos & Videos of Caton
Videos
Loading...
Photos
Loading...
Healing Registry
Services & Events
Visitation

No Visitation Scheduled or Private
Service

No Service Scheduled or Private
Subscribe to updates
To receive email notifications when a new memory or photo is added to Caton's online obituary, please enter your information below.
Caton's Monument
Loading...
Services & Events
Visitation
Service
+